Laser Solutions
We have developed unique automated 3D laser cutting solutions with standard industrial robots for cutting and trimming metal and
plastic parts. Our machines are equipped with one, two, three or more robots depending on the required cycle time, each with a
cutting head, and operate simultaneously with extreme speed and path accuracy. Multiple sources of laser power offers balanced
loading and unloading times during the laser processing cycle and reduces the floor space requirements and the number of fixtures.
We partner with industry-leading suppliers for laser heads and robots to meet your manufacturing needs.
Read more in our productsheet by click on the pdf sign.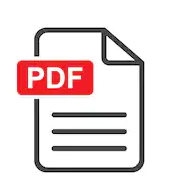 Read more about our laser solutions on the global Shape Process Automation website

Read More